Grandma's 5-ingredient Peanut Butter Cookie Recipe [Award-Winning]
Grandma Miller, my awesome grandmother, knew exactly how to put together the most rockin Peanut Butter Cookies. I have vivid memories of the process and here's the super secret Peanut Butter Cookie Recipe for you to experience for yourself. If you have ever asked yourself, "How do I make easy homemade peanut butter cookies from scratch?" then this recipe is perfect for you. Be forewarned, your home, street and neighborhood will be filled with the sweet aroma of fresh-baked peanut butter cookie awesomeness, and the neighbors will come knocking.
In 1916, George Washington Carver, an American agricultural educator published a paper called, "How to Grow the Peanut and 105 Ways of Preparing it for Human Consumption". Of course it must have been a huge hit with that title.
Back then he included three "peanut cookie recipes" which had 'crushed peanuts' as the main ingredient. It wasn't until the early 1920s that 'peanut butter' made its way officially into the recipe that later became "Peanut Butter Cookies". Unofficially, you can celebrate the history (or your profound appreciation for peanut butter cookies) on National Peanut Butter Cookie Day which is June 12th.
Tools you'll need
Almost everybody has these basic tools for cookie baking mastery. An over of course. Preferably one that's safe to operate. A bowl, baking pan(sheet) and a fork (super important). You'll need something to stir the ingredients too. I use a big wooden spoon that also serves as an in-progress tasting tool.
Large Bowl

Not just any bowl. You need a "Large Bowl" to mix all the ingredients; peanut butter, flour, eggs and fine granulated sugar.

Baking Sheet

Baking pan, Cookie baking tray, tin pan, whatever you call that thin, rectangle pan that rarely gets used.

Fork

This is a very important, absolutely must-use tool. More on this later.
Ingredients
For the very best results, use the very best ingredients.

1 and 1/2 cup of Peanut Butter

Please don't use cheap peanut butter. And do NOT use 'chunky' peanut butter or it will be a disaster.

2 Large Eggs

I recommend you use 'organic' farm fresh eggs.

1/4 cup of Real Butter

Soften the butter before mixing for best results.

1/2 cup of Fine Granulated Sugar

The finer the sugar the better.

1 cup of all-purpose flour

Use super-fine flour.
Directions
Pay close attention to these simple directions for the very best peanut butter cookies I have ever had.
Mix peanut butter, real butter and sugar together in a large bowl

It's messy and fun too!

Stir in flour and eggs

The secret here is to add one egg at a time while mixing thoroughly to ensure each egg is completely mixed before adding the next egg.

Roll dough into small balls

The balls should be about 1 and half inches in diameter.

Place dough balls on baking sheet

Place them on the baking sheet about 3-4 inches apart and refrigerate for about an hour until they're firm.

Preheat oven to 350 degrees

Heat the oven to 350 degrees just before you take the baking sheet out of the refrigerator.

Flatten the cookie dough balls

You must make the little fork marks crisscrossed on the cookies so they are internationally recognized as Peanut Butter Cookies. Tip: dip the fork in sugar to keep the fork from sticking to the cookie. Taste test regularly.

Bake at 350 degrees

Bake cookies for about9 minutes or until they are golden brown.
When they're done, take them out and let cool for at least 5-10 minutes. Tasting one just to be sure they are cooked evenly and taste great is totally acceptable. You are the baker after all.
This is not your Grandma's Peanut Butter Cookie Recipe!
There you have it! The secret to the very best soft and chewy peanut butter cookies is out. You don't need to keep Grandma's secret. She would want us to share (the cookies and the recipe too). So please share!
Other Variations
Remember, you are the baker. This is your creative space. Just don't catch the house on fire!
Peanut Butter Kisses

Want peanut butter cookies with kisses? That's easy. Add the Chocolate Kisses at the very last moment before you put them in the oven.

Crunchy Peanut Butter Cookies

Maybe you want the cookies to be slightly crunchy. If so, just add a 1/4 cup of butter and bake them another couple of minutes.
You can learn more about the history of peanut butter cookies on Wikipedia.
Did the Aztecs invent peanut butter cookies? Sweet Tooth Design wrote about the "peanut butter cookies in the 20th century".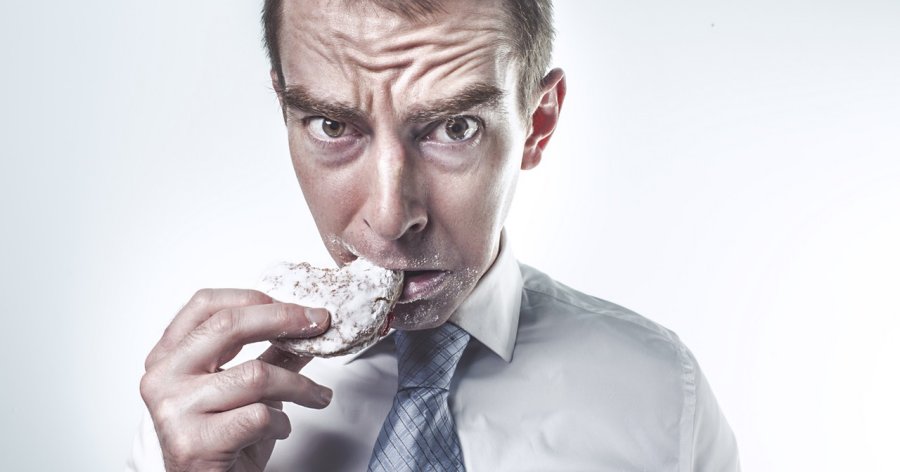 We are a fully managed and optimized WordPress hosting and web development agency. We are dedicated to small and medium sized businesses that demand fast, hassle-free, peace of mind hosting and high-performance websites.